I've been thinking about bringing back smelling salts lately, or more specifically, since this morning when I saw this jacket at
COACH.
It has it all:  nautical, color block, gilt, and ZEBRA lining...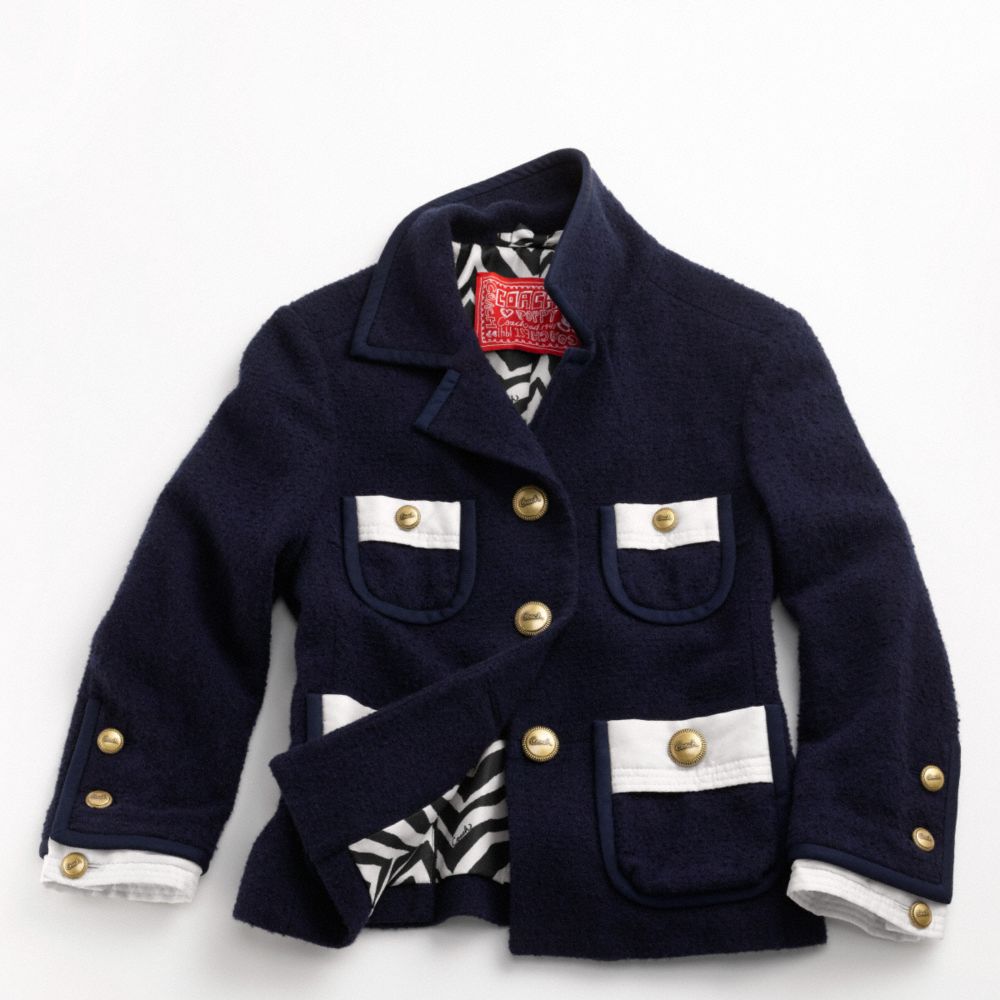 A close up of the jacket. I'm counting up my pennies!
To learn more about COACH's design history, including the great Bonnie Cashin, click 
here.
p.s. b
ecome a COACH fan on Facebook, 
and get a free pencil set on your next visit to the store!