It's SPRING. The time of the year when young hearts turn to love, extra cleaning happens, and the travel bug begins biting. You can almost smell the salty air, taste the exotic food, feel the warm breeze blowing... but what's this? You shop and shop (hats, suntan lotion, cute swimsuits - ok, swimsuits that looked cute on the hanger - and new sunglasses and summer dresses) and shove it all into some hideous nylon number with lotion-stained lining and the remnants of 5-year-old beach shells in the bottom. How un-chic is that? You need a pretty bag you'll be proud to throw into the overhead compartment and drag up three flights of stairs in the caribbean hotel that promised a working elevator. Look no further! Here are some pieces you'll want to show off like handbags.
COACH. Check out the stripes!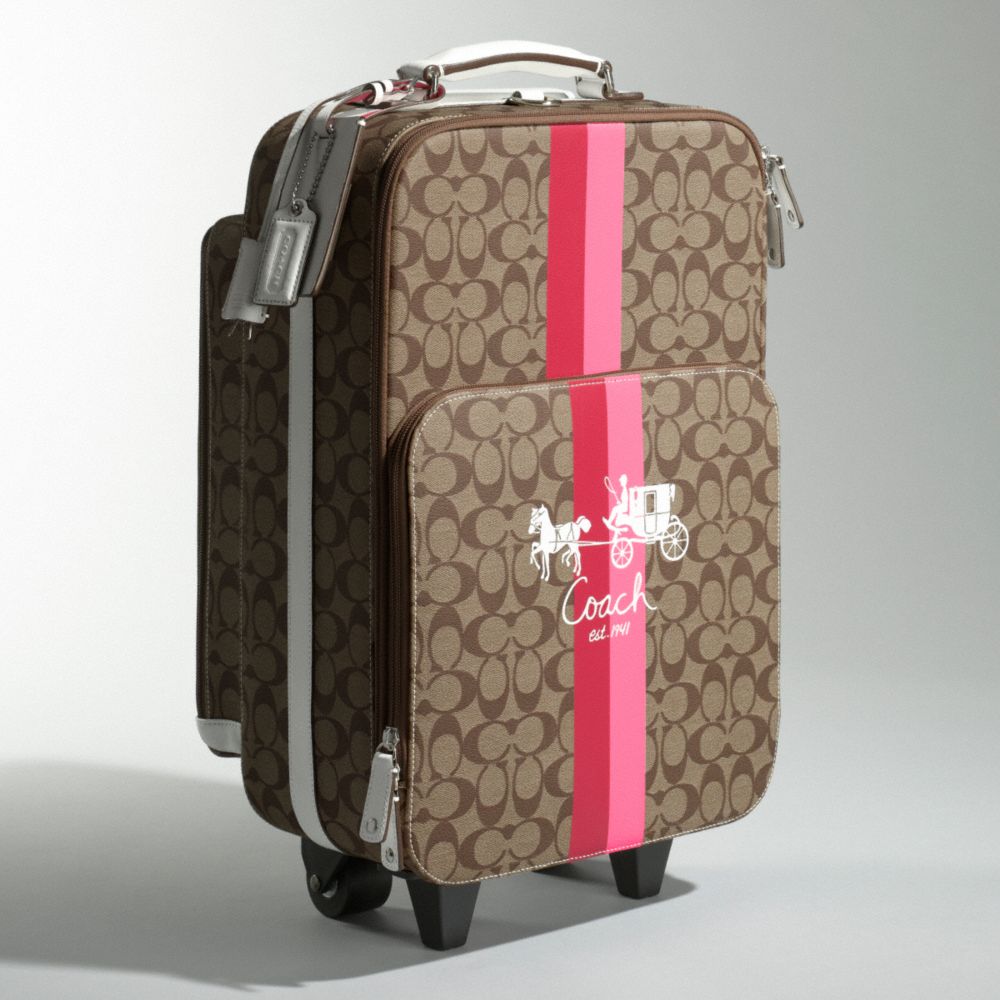 Kate Spade. Heavy on the logo, easy on the eye.
Streamline Luggage (Editor Series). So CUTE! They'd double as decor too.
Tory Burch Chrissy Tote (for all your nautical carry-on needs).
Now go forth and relax.